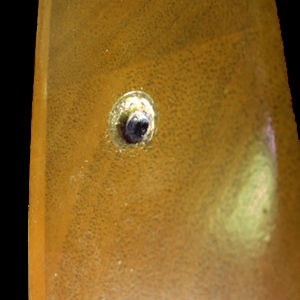 Even beginners can learn how to fix a guitar strap button.
From time to time, the strap button on your electric guitar or bass might become loose. You may try to put the screw back in, only to find that the hole that once held it secure has been stripped. You don't want to have your guitar fall on the floor while you're practicing, taking a guitar lesson, or playing a show, so obviously, it needs to be fixed.
You could take it to one of the many fine guitar repair shops in Portland, Oregon, or you could simply do it yourself. There are certain repairs that I recommend you have a professional perform, unless you're experienced, but this is one that anyone can do.
What You'll Need:
Wood Glue
Toothpicks or Small Dowels
A Sharp Utility Knife
A Damp Rag or Paper Towel
How It's Done
Coat the toothpicks or dowel in wood glue
Insert them as far as they will go into the hole in the guitar
Wipe away the excess glue with your damp rag
Wait for the glue to dry
Cut the dowel or toothpicks flush with the guitar's body, being careful not to scratch the finish
Screw the strap button back in. If it's too difficult to screw in, you can drill a smaller guide hole, and screw it into that.
That's It! Now you know how to fix a stripped guitar strap button.
You may want to give it some time before rocking out too terribly hard with it, but it should hold just fine. Good luck, and thanks for reading!